We wholesale, manufacture and supply the
Skiving Heat Sink
from Taiwan. With rich export experiences, we not only enure our products with high quality but also can offer competitive prices and best service. With the success of our tremendous growth in export markets as our major activity, we are also fulfilling the demands of local dealers & corporate. We own an excellent group of engineers, with high-tech and professional skills, our products have passed many approvals. Our products are well selected and checked by our professional technicians before being put up for sale, hence high quality.
High-quality
Skiving Heat Sink
and good after-sales service is our constant pursuit, we welcome new and old customers from all walks of life to contact us for future business relationships and mutual success!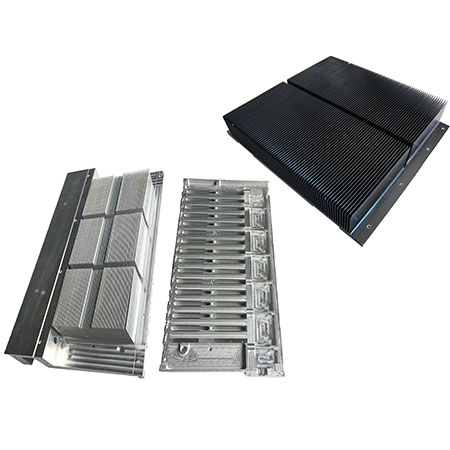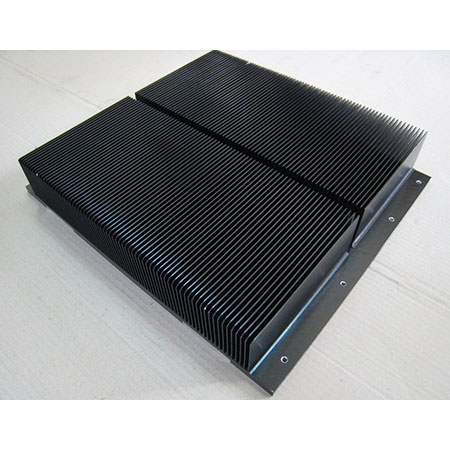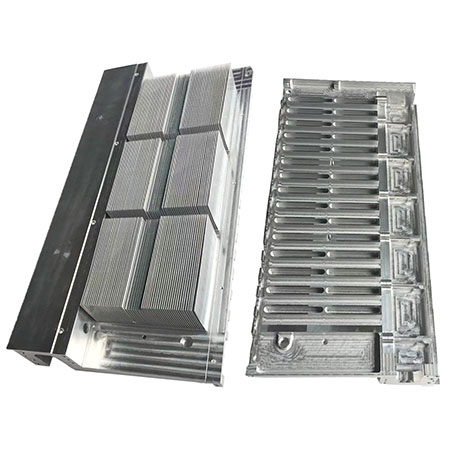 Skiving Heat Sink
Model - 4-5
Skiving Heat Sink
Material: Aluminum AL1060, AL1070, AL1100, Copper C1100
Size: Varieties, OEM Custom
Manufacture Category: Skiving, CNC Machining, Riveting, Sandblasting, Brushing, Anodizing, Anti-oxidize treatment, Laser Etching, Silk Screen Printing, Assembly
Application: Network servers, 5G Communications, Military PC, IPC, Uninterruptible power system (UPS), Network Base Stations, Charging Piles, Frequency Inverters, Various Controllers, Industrial Control Equipment, Wind Power Converters, LED Lights...etc
Origin, Place of shipment: Taiwan or China TBD
Package: Standard package
Shipment: sea freight, air freight, express delivery
EU RoHS (Restriction of the use of certain Hazardous Substances in electrical and electronic equipment) compliant products.
COOLMOSA Focusing on the field of custom heat sinks for over 30 years, specializes in innovative design and production.
Skived heat sink is to use a kind of strip profile (aluminum, copper) through mechanical action to cut the materials into sheets at a certain angle and straighten them, repeated cutting to form a consistent spacing structure.
It is used to solve the heat dissipation of high-power devices under the condition of air-cooled heat dissipation, the heat dissipation efficiency can be improved by 8~15% compared with the plug-in heat sink.
The advantages of the skived heat sink process: Custom skived heat sink the fins are thin and high, the width of the heat sink can reach about 600mm, the fin tall can reach 120mm and the fin spacing is small...etc
If you are interested in our products, please feel free to contact us.
Enquiry Now
Products List