COOLMOSA TECHNOLOGY CO., LTD. is one of the renowned names involved in Taiwan manufacturer, supplier and exporter a comprehensive range of
Electronic Components
which has high quality and unique formula. In order to assure the quality of our range, we manufacture this utilizing high grade material, which we procure from certified vendors. Our products are precisely designed with utmost care by our magnificent team in order to meet the international quality standard and they are perfect to use in various places. Our range is available in bulk quantities and at most competitive pricing.
We are dedicated to offer you an outstanding
Electronic Components
combined with high quality service and competitive price. Also we can produce according to your designated styles. Sincerely welcome your good companies make a good cooperation with us!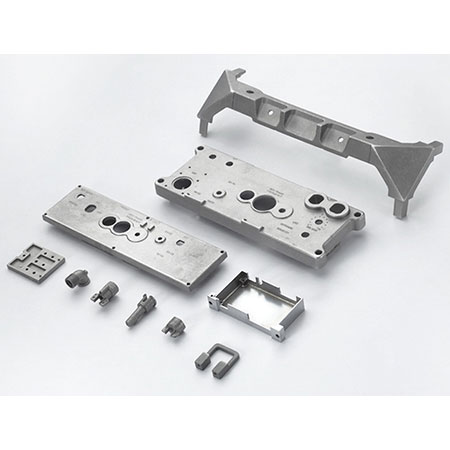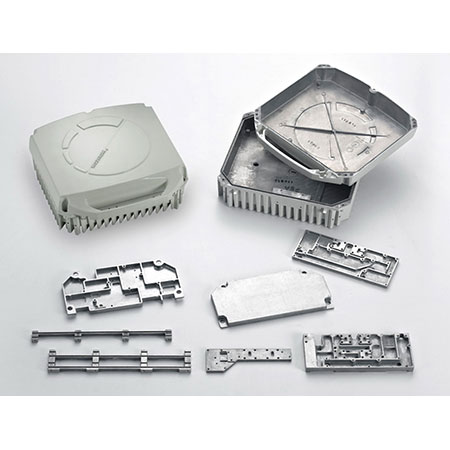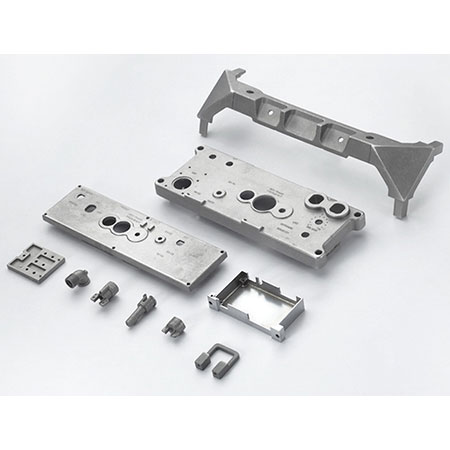 Electronic Components
Model - 3-3
Die Casting - Electrical/Electronic Components
Material:Aluminum Die Casting (ADC10/A380, ADC12/A383), Zinc Die Casting (ZA3, ZA5)
Size: Varieties, OEM Custom
Processing, category: die casting (aluminum, zinc), CNC machining, drilling, glass bead blasting, sand blasting, brushing, polishing, painting, powder coating, silk screen printing, assembly.
Coating/Surface Treatment: Anodizing (Color/Clear), Hard Anodizing, Powder Coating, Electroplating, Chrome Plating, Nickel Plating, Painting, Electro‑deposition painting (ED Coating), laser engraving.
Applications: Various mechanical parts; electrical parts; mechanical hardware parts; pneumatic tool parts; automobile parts; sports equipment and, etc.
Package: Standard package
Shipment: sea freight, air freight, express delivery
EU RoHS (Restriction of the use of certain Hazardous Substances in electrical and electronic equipment) compliant products.
We have a variety of cold chamber die casting machines (150 tons-800 tons) for aluminum die castings and hot chamber die casting machines (30 tons-125 tons) for zinc die castings, which can provide customers with precision die casting parts in electrical and electronic products on demand.
In addition to our excellent expertise and experience in die casting engineering, COOLMOSA is also able to vertically integrate a full range of services such as secondary processing and surface treatment, sub-assembly, full assembly and testing.
We strive to provide our clients with the service that best suits their needs.
Please feel free to contact us.
Enquiry Now
Products List